Richard Maegraith - Bass Clarinet
Nolan Quinn - Flügelhorn
Silvio Cadotsch - Trombone
Yves Theiler - Piano
Luca Lo Bianco - Basses
Adam Pache - Drums
Emanuel Schmidt - Guitar and Compositions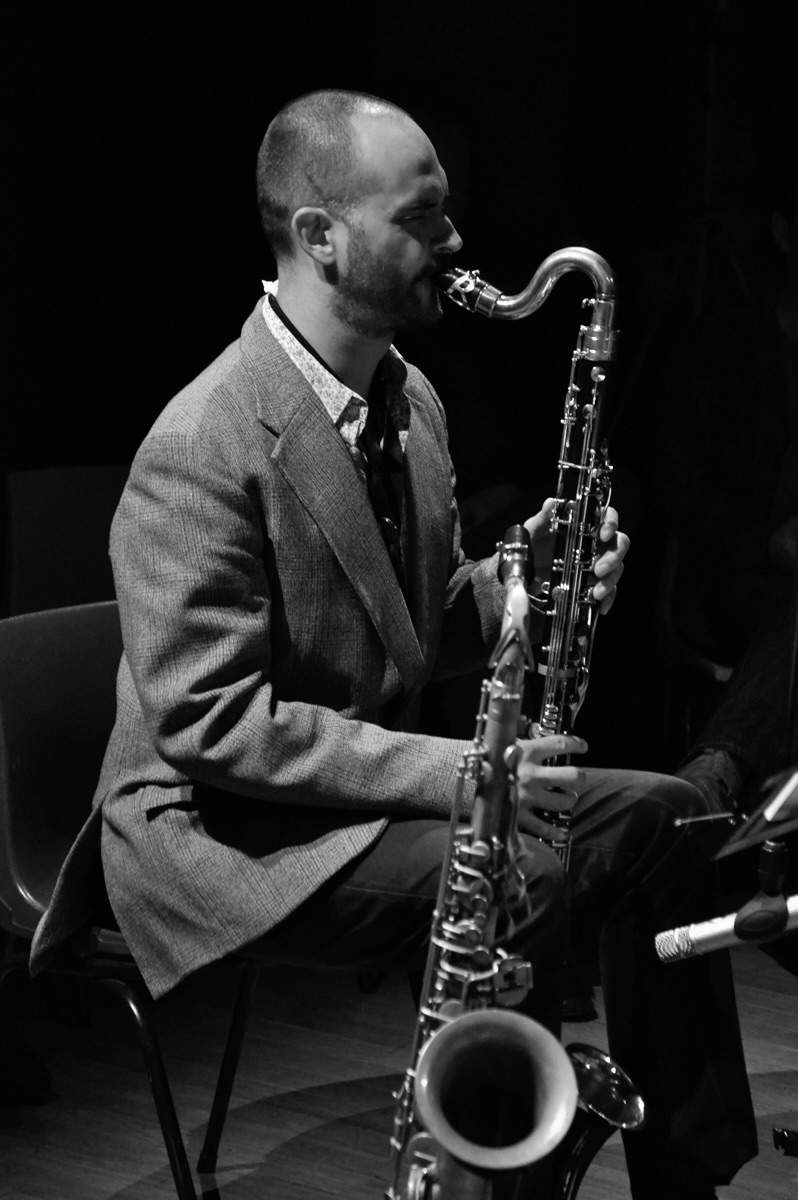 RICHARD MAEGRAITH 
Richard is an Australian jazz musician living and working in Berlin, Germany. He holds a Masters in Jazz from the Sydney Conservatorium of Music (having written an extensive thesis on saxophonist Warne Marsh). 
His main instrument is tenor saxophone, although he is proficient and has appeared on over 35 released albums with instruments including alto, soprano and baritone saxophones, flutes, clarinets, bass and drums. He has worked in a variety of ensembles in Australia including the Sydney Symphony Orchestra, through to television shows of many kinds, theatre productions and of course, many jazz settings - which is his first musical love. In this genre he has performed with most of Australia's leading musicians and ensembles including, The Jazzgroove Mothership, Galaxstare, Java Quartet, Amphibious, Sydney Jazz Orchestra, Sydney All Star Jazz Orchestra, Judy Bailey, James Morrison, Mike Nock, Andrew Gander, Phil Stack, James Muller, Sean Wayland, Phil Slater, James Greening, Julian Wilson, Steve Magnusson and Jonathon Zwartz amongst many others. 
He has toured extensively with many ensembles, both nationally and internationally. He has also appeared and recorded with many international jazz artists including Chris Potter, Alex Sipiagin, Maria Schneider, Jim Pugh, Nate Wood and Bob Sheppard. He continues to have an important presence on the local Berlin jazz scene, performing and recording regularly with Maria Baptist, Uwe Steinmetz, Robin Draganic, Albrecht Gündel von Hofe and many more ensembles as well as visiting international guests. Richard also nurtures young jazz musicians through various mentoring opportunities.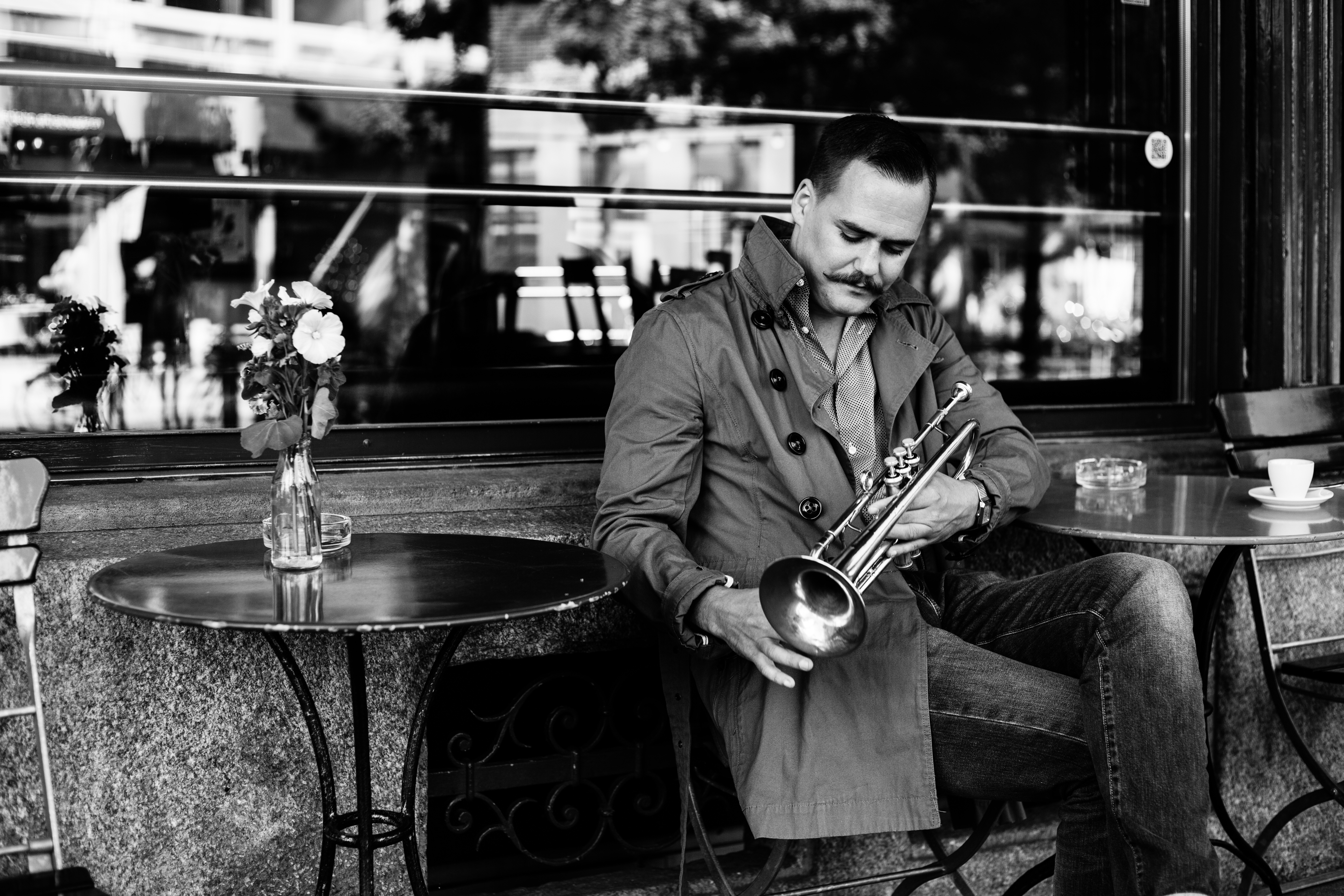 NOLAN QUINN
Nolan Quinn is a trumpet player, composer and producer born and raised in Lugano, Switzerland, who has built himself a solid reputation for his stylistic versatility and as a specialist in the Jazz language. 
He started playing the trumpet at the age of nine, continued his classical studies and obtained a Master of Arts in Music Performance Jazz in Bern in 2014. Since then, he has played more than six hundred live performances for a wide variety of productions and live broadcasts on television and radio, and has toured throughout Europe and also the United States of America. 
His concert activity has led him to share the stage with many of the world's best internationally recognized instrumentalists and singers, such as Paul Anka, DJ Bobo, Tony Momrelle, Frank Dellé, Rick Margitza, Lutz Häfner, Guillermo Klein, Bobby Watson and Olivier Ker Ourio, to name only a few. In Switzerland he worked for many years with the Swiss Jazz Orchestra, the Swiss Army Big Band and as first trumpet in musical productions at the Theater St. Gallen and for the Thunerseespiele. 
At the same time, Nolan Quinn has pursued his compositional work for his own Jazz quartet and Jazz quintet, releasing three albums, «Dreaming of a Place Unseen» in 2014, «Soothin'» in 2017 and «Dusty West» in 2019. Two of these recordings were made in collaboration with the Swiss Broadcasting Corporation (RSI Rete Due) and can also be heard on Radio Swiss Jazz. For this purpose, he founded the record label Rhinoceros Jazz Records in 2017. 
Many of his productions have been supported by the Swiss Arts Council and the cultural funds of the Republic and Canton of Ticino, the Canton Berne, the City of Berne and the City of Lucerne. As a music author he has registered more than fifty compositions at SUISA, Switzerland ranging from chamber music to electronic music. 
In 2022 he was conferred the Swiss Jazz Award. 
With his regular appearances in the most important Jazz clubs and Jazz festivals in Switzerland, he succeeds in raising the interest of an ever wider audience for his artistic work.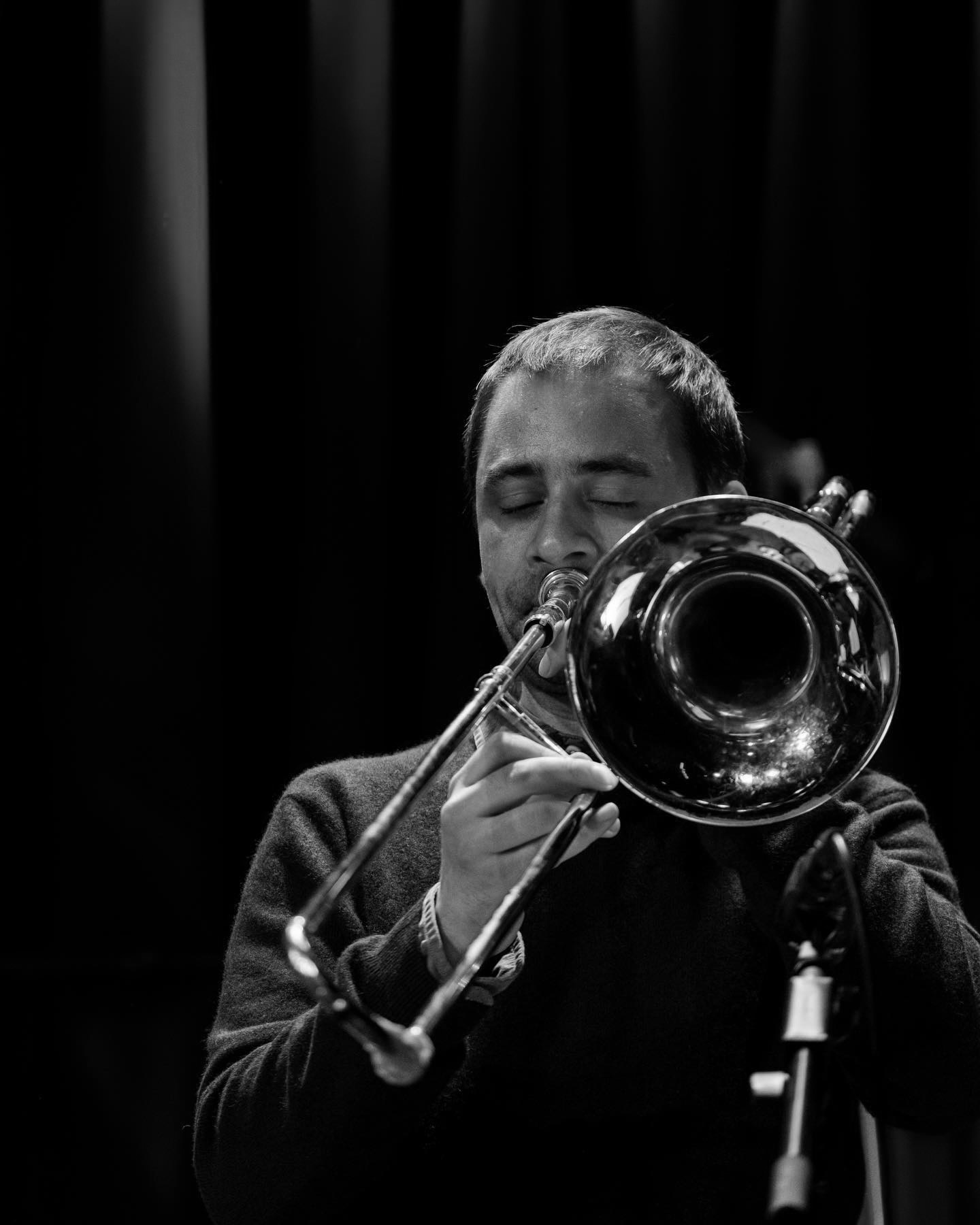 SILVIO CADOTSCH
Silvio Cadotsch, born 1985 in Zurich, is a freelance trombonist and composer in the field of jazz and improvised music. At the age of 17 he began his music studies at the University of Basel with Adrian Mears and later in Lucerne with Nils Wogram, which he completed in 2009. In the same year his debut album ODEM was released on Unit Records. In 2004 he won first prize at the Jazz under the Sky Competition at the Montreux Jazz Festival with the Christoph Siegrist Group. 
Together with Valentin Dietrich and Maxime Paratte, he founded the label "Cool Island" in 2013, which existed for a year for a 12 part album project. This resulted in his new quintet One Tfu with Marc Méan, Silvan Jeger, Lukas Mantel and Valentin Dietrich, which was active until 2016. From 2007 to 2016 Cadotsch was a permanent member of the Lucerne Jazzorchestra, for which he also composed. In 2021 the album "Apple Tree" was released with Gabriel Dalvit, Albert Sanz, Dominique Girod and Jorge Rossy, on which they interpret compositions by jazz musicians from the 40s and 50s. 
Selection of other projects and ensembles: Zurich Jazzorchestra (2012-2022), Roberto Domeniconi's Grosser Bär, Ensemble Metanoia by Jörg Köppel, Luca Sisera "Roofer", Miniature Orchestra by Araxi Karnusian, Gregor Frei Asmin Sextet, Blue Bolero, Notebook Large Ensemble by Frantz Loriot, Bienne City Arkestra by Manuel Engel.
YVES THEILER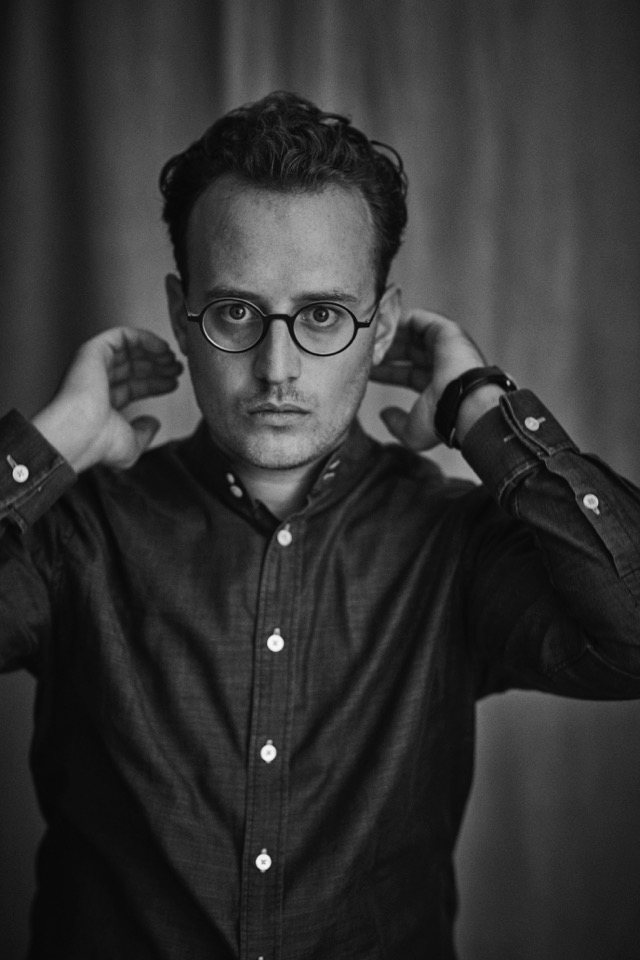 Born in Zürich, Switzerland, on 23rd of December 1987.  
Originally from Zurich (Switzerland), Yves Theiler showed incredible musical skills from an early age. After graduating from the K&S Art School for exceptionally talented instrumentalists, he obtained his first Master degree of Arts in Pedagogy at the University of Zurich (Switzerland). During his studying he was an Erasmus exchange student at HMT Leipzig (Germany) with professor Richie Beirach and later he obtained the second Master degree in music performance at University of Lucerne (Switzerland). He studied piano as a major and drums as a minor subject. 
Yves Theiler made himself a name in the European music scene over the past years as a young improvising, jazz and cross over pianist. He also got known as a composer and arranger for various projects ranging from the works for his jazz piano trio, re-arranging classical music like Wagner for jazz duo, composing minimal music with composed solos for a classical guitar duo,  arranging music from the early modern age for jazz piano trio plus saxophone, to pop pieces. 
He is the band leader and composer for the Yves Theiler Trio, for which he developed a very unique rhythm concept, composing grooves and patterns as well for his rhythm section. As a co-member, he is part of the DUO Omri Ziegele & Yves Theiler and the duo Raetus Flisch & Yves Theiler «Plays Wagner». 
He was on international tours with his band Yves Theiler Trio, with the Matthias Tschopp Quartet, Roofer, Plot+ and Where's Africa to name a few. As a solo artist he performed at St. Moritz Festival da Jazz, at Winterthur Radio Festival, OHR Festival Zurich, at Musicamorfosi Festival Italy, at the national radio station RAI 3 in Italy, etc. With his main output Yves Theiler Trio, he toured around the world in countries such as: England (swiss music export), Austria, Romania, Italy, Jordania, Egypt, Guatemala, China, India and Germany.  
Yves has played with several international musicians like: Terrence McManus (US), Omri Ziegele (IL/CH), Christoph Grab (CH), Marcel Papeaux (CH), Alexander Hawkins (UK), Efrat Alony (IL), Makaya N'tshoko (SA), Raetus Flisch (CH), Uli Kempendorff (DE), Rudi Mahall (DE), Yuri Goloubev (RU), Rich Greenblatt (US), Uwe Steinmetz (DE), Alexey Kruglov (RU), Gerry Hemingway (US), and Tony Renold (CH), among many others.  
As a sideman, Yves plays currently with the Matthias Tschopp Quartet, Luca Sisera's Roofer and Colliding Particles.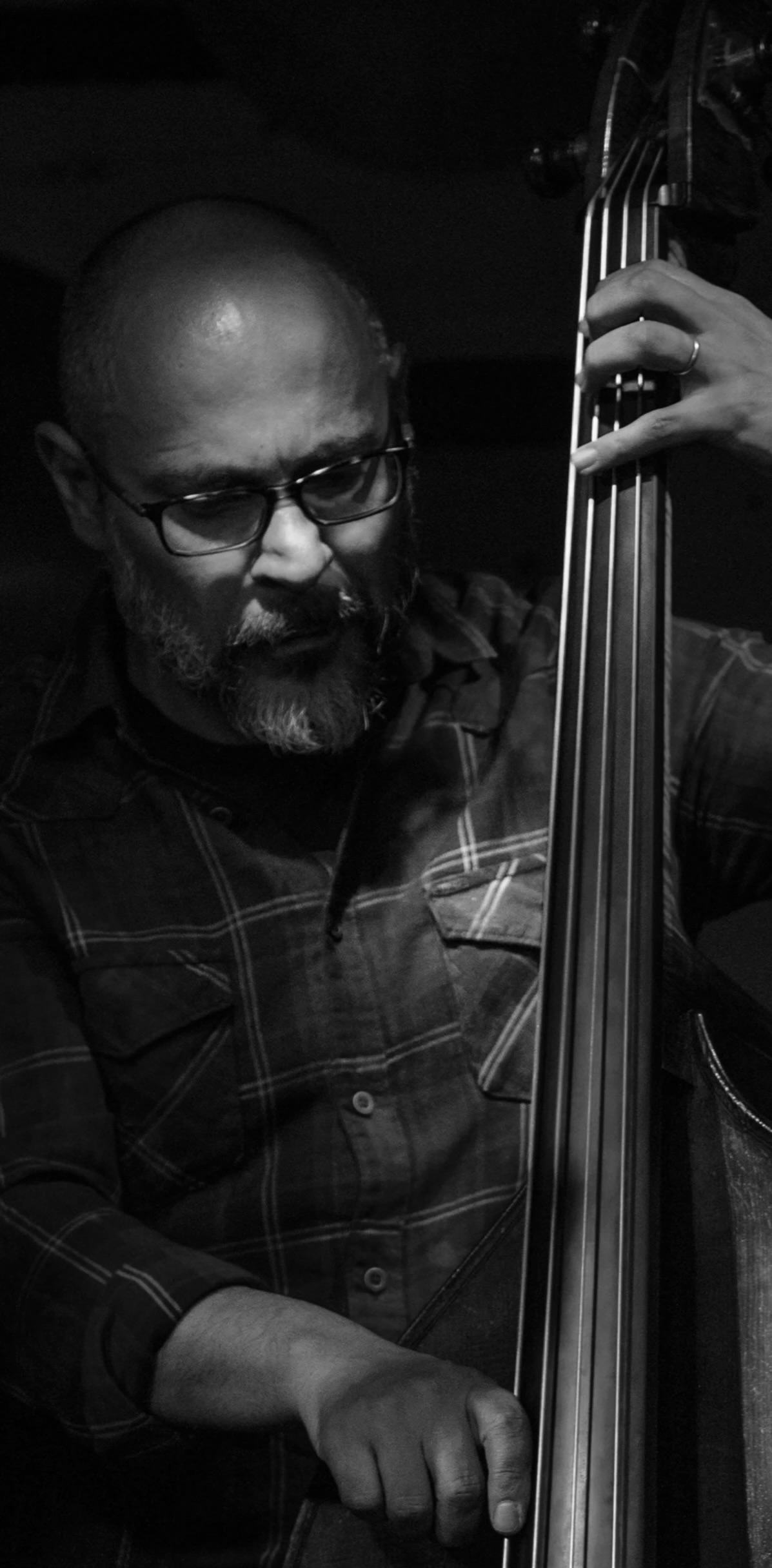 LUCA LO BIANCO
Born in Palermo (Sicily, Italy), from always a crossroads of cultures in the heart of the Mediterranean sea, Luca Lo Bianco is an eclectic bassists as well as a composer and bandleader with a personal sound and aesthetic. 
He started his journey into music studying electric bass and classic double bass and he graduated with the maximum grade in double bass in 1999 at the State Music Conservatory 'V. Bellini' of Palermo. Later he obtained the Master degree in Jazz Music Magna Cum Laude with a thesis entitled 'Musical syncretism in contemporary Jazz'.  Luca's strong rhythmic approach and the lyricism combined with a personal sound define his playing and writing. His constant search for sounds in which dance, unpredictability, risk and curiosity coexist is deeply linked with his musical and human experiences.  
​The music he plays speaks many languages ​​and goes beyond genre boundaries. These concepts are well represented in some of the bands he founded or collaborated with such as Orchestra In-stabile DIS/accordo[O.I.D.], ranked second in the category Best Italian Orchestra in the 'JazzIT Award', the contemporary jazz quartet Luca Lo Bianco quartet, the modern jazz chamber trio Leipold - Bucher - Lo Bianco or the music of the label he founded, Fitzcarraldo Records.  In these years Luca has been established himself as an educator, teaching bass in various State Music Conservatory in Italy (Palermo, Messina, Pesaro, Mantova), as well as a performer playing in numerous festivals and clubs all over the world (Japan, China, Austria, Switzerland, Norway, Portugal, USA, Malaysia, Spain, Holland, France, Slovenia, Germany, Italy, Turkey). 
​He recorded more than 40 CDs playing in studio and live, with Bill Russo, Gunther Schuller, Mauro Pagani, Gregory Hutchinson, Paul Jeffrey, Adam Rudolph, Ferenc Nemeth, Jimmy Weinstein, Salvatore Bonafede, Fabrizio Bosso, Ettore Fioravanti, Dusko Gojkovich, Javier Girotto, Amy Denio, Alfio Antico, Stefano D'Anna, Riccardo Fassi, Michael Rosen and many more.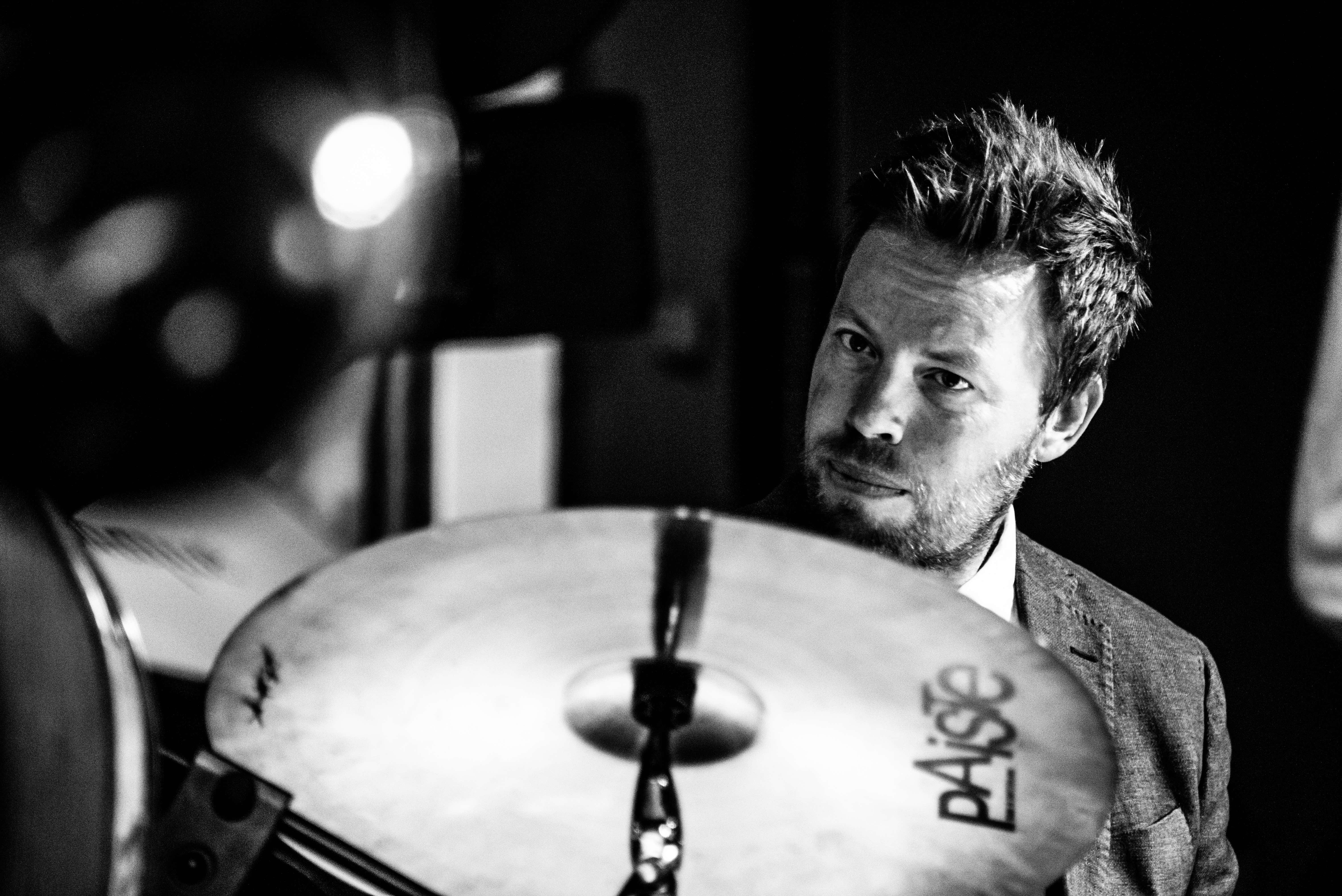 ADAM PACHE 
Adam Pache is one of the most accomplished and sought-after jazz drummers living in Europe today, known for his exceptional musicality, versatility and feel. 
Born in Sydney, Australia, Pache's early exposure to traditional percussion in Papua New Guinea ignited his passion for music. He honed his craft in New York City under the mentorship of esteemed drummers Greg Hutchinson, Carl Allen and Rodney Green, performing at many of the city's most revered venues. Now residing in Bologna, Italy, Pache has become a sideman of choice for both touring American musicians and local luminaries. His impressive roster of collaborations includes performances and recordings with legendary artists such as Lee Konitz, Carla Bley, Seamus Blake, Jeremy Pelt, Terell Stafford, Steve Grossman, Steve Swallow, Jesse Davis, David Kikoski, Danny Grissett, Joe Magnarelli, Joe Cohn and the two-time Grammy Award-winning artist Diane Schuur. 
As an exclusive endorser of Canopus Drums, Paiste cymbals, and Vic Firth drumsticks, Adam Pache conducts masterclasses worldwide and continues to leave an indelible mark on the jazz scene.
The album will be available here in CD format as soon as it is ready. It will not be available on streaming services.